Welcome to Our Collision Center

---
Welcome to our Myrtle Beach & Conway Auto Body Shop where we can perform the services to restore your GM vehicle's safety, comfort, and performance. Here's where you can schedule an appointment, learn what to expect from our body center experts, the reasons for using genuine GM parts, related collision repair information and other services we offer.
At the Hadwin-white Buick GMC, Inc. paint and body collision center our number one priority is that every customer is completely satisfied with their paint and body repair. We work on all vehicle models, both foreign and domestic. We work with all insurance companies and we serve as a direct repair facility for most major insurance companies, which allows us to handle each claim in its entirety from start to finish with little interruption to your busy schedule. Our paint and body technicians are ASE and I-Car Certified in most areas and have over 100 years of combined experience! We offer a pick-up, delivery and rental car service on site in an effort to provide every convenience for our customers. And upon completion of any repair, all cars are completely cleaned and detailed prior to delivery.
We also offer a lifetime warranty on repairs done at Hadwin-white Buick GMC, Inc. for the owner of the vehicle at the time of repair. We pride ourselves on taking the extra steps to ensure that your repair is handled professionally and in a timely manner. If for any reason you need body repair, please contact our friendly staff to personally assist you.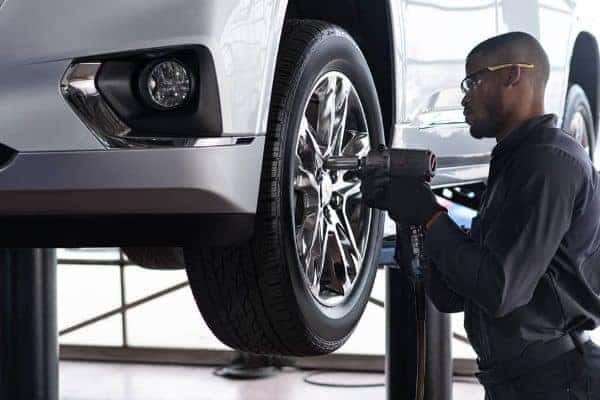 Why Bring Your Vehicle to Us?

---
Our Certified Service technicians are trained by GM to know every inch of your GM vehicle. We understand your vehicle and all it's technical systems. We're proud to offer genuine GM parts. We know you want to feel as good about your vehicle today as you did the day you bought it. And our Certified Service technicians have the skills and finesse you need to restore your vehicle so it will look and feel like new.

What to Expect

---
We'll create a written estimate of what's recommended to complete the repair, and we will offer Genuine GM Parts. In addition, if there is other service work that is required to restore your vehicle to pre-accident condition, we have Certified Service technicians on hand. We will review this estimate with you and address any questions you may have.